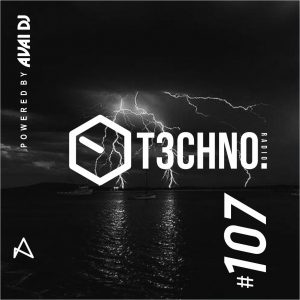 T3CHNO 107 / Techno + Minimal – Avai Dj
D O A Ç Õ E S   |   D O N A T E : https://bit.ly/2JF8WuZ
. Doações NUNCA são esperadas, mas muito apreciadas. Obrigado pela sua generosidade.
. Donations are NEVER expected, but greatly appreciated. Thank you for your generosity.
.
T r a c k l i s t :
Ed Ed – Crescent View (Los Cabra Edit)
Donato Dozzy & Anna Caragnano – Parola (Baremind Rework)
Guy Gerber – What To Do (Dan Barrow Edit)
Space Motion & Narah – Liquid (Original Mix)
Max Freegrant & Anuqram – Falling (Original Mix)
Seth Schwarz & Maria Die Ruhe – Patience (Mees Salomé Remix)
Rüfüs Du Sol – Until The Sun Needs To Rise (Javier Portilla & Richard Salazar 3AM Remix)
Grigoré – Witches Stay Behind You (Fur Coat Remix)
Solomun – Customer Is King (Stylo & Space Motion Remix)
Coeus – Antares (Original Mix)
Gorge – Be Yourself (Original Mix)
WhoMadeWho & Rampa – UUUU (Original Mix)
DJ B – Last Time (Original Mix)
Radiohead – Street Spirit (Amono Dio Remix)
Woo York – Like a Phoenix (Original Mix)
Inure – Save Me (Original Mix)
Anyma & Chris Avantgarde – Consciousness (Original Mix)
Artbat, Dino Lenny – Keep Calm (Original Mix)
Agents Of Time – Interstellar Cowboy (Original Mix)
Format – Solid Session (Joris Voorn Remix)
.
avaidj.com.br ←Download
play.spotify.com/user/avaidj
instagram.com/avaidj
mixcloud.com/avai
youtube.com/avaidj
.
S u p o r t e :
avaidj.com.br
electramag.com.br